The 2023 Tribeca Festival, presented by OKX announced its lineup of feature narrative, documentary, and animated films. This year's Festival, which takes place June 7-18, showcases the best emerging talent from across the globe alongside established household names. The 2023 features program includes 109 feature films from 127 filmmakers across 36 countries. The lineup includes 93 world premieres, one international premiere, eight North American premieres, one U.S. premiere, and six New York premieres. There are 43 first-time directors and 29 directors returning to Tribeca with their latest projects.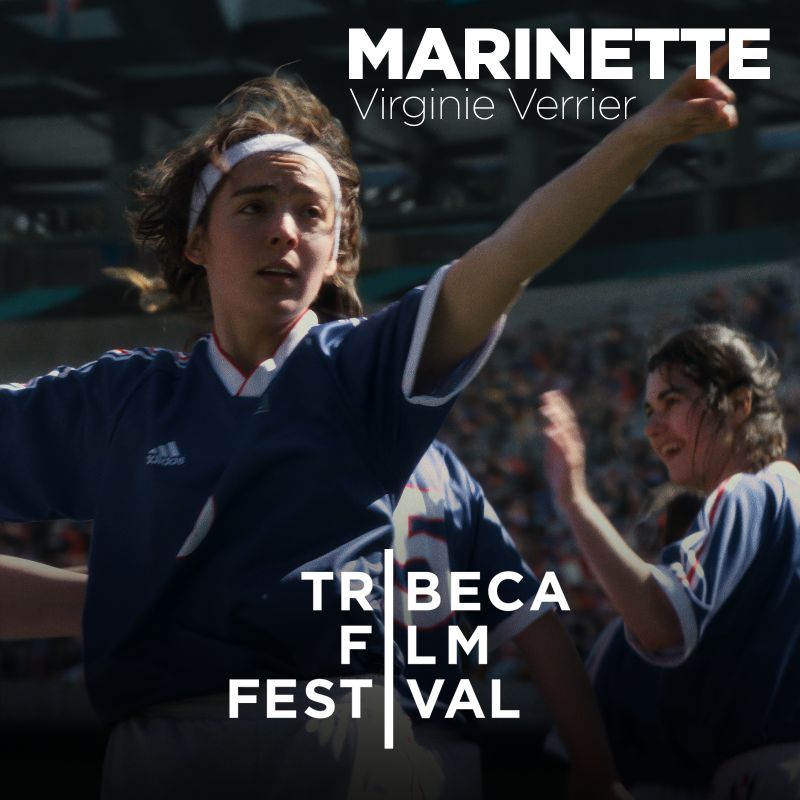 The core of the festival programme is the main list of features and shorts, highlighting politically, culturally and socially relevant films by diverse storytellers.
We are pleased to count Marinette directed by Virginie Verrier among the films selected in the International Narrative Competition!
Marinette tells the story of pioneering French female soccer star Marinette Pichon. Filmmaker Virginie Verrier's biopic traces the athlete's battle to earn her homeland's respect after achieving success in the United States.
More info on the festival and how to get your Tribeca passes here.